Our Purpose
We exist to help people get healed, saved, and delivered in Jesus' name.
Our Vision
We want our family to know God, walk in freedom, discover purpose, and influence culture.
Jeff Wickwire is an author, radio teacher, and has served in ministry for over 40 years. Jeff was saved as a teenager while in a juvenile detention center and has been following God ever since. Jeff earned his bachelor's degree and went on to finish both his masters and doctoral degrees in biblical studies.
After losing his beloved wife, Cathy, to cancer after 39 years of marriage, God brought Cynthia into his life to whom he is now happily married. Jeff is also the proud father of two wonderful children, Julia and Jeremy. He founded TPC in 2004, and has been the Senior Pastor ever since. He also founded Hardwired Radio, which can be heard all over the United States and in over 120 countries worldwide.
---
Cyndi Wickwire is the Founder/Director of Heels Women's Conference and leads the TPC Women's Ministry.
Before meeting Jeff, Cyndi experienced abandonment, betrayal, abuse, single parenting, loss, and heartache but she watched God keep His promise in her life time and time again. She is passionate about helping women understand who they are in Christ, discover their purpose, and experience victory in their own lives. She also has three grown daughters and four granddaughters, who are the delight of her life.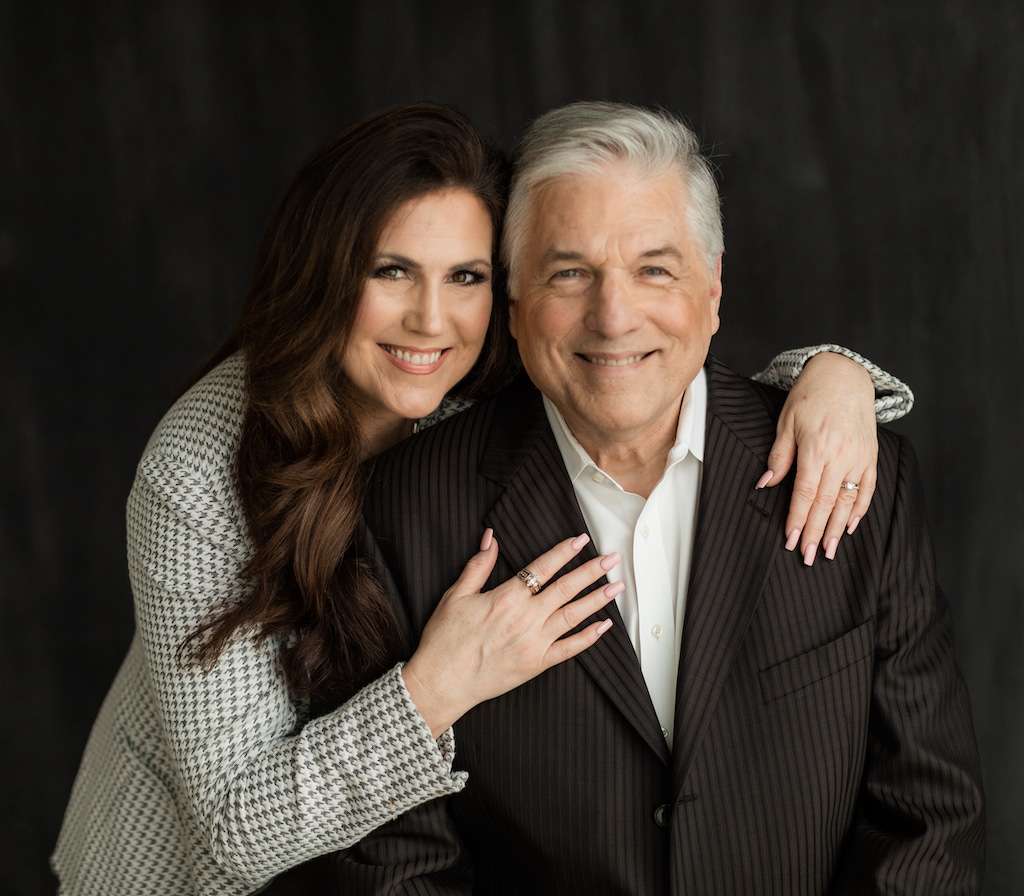 Reach God. Reach people. Reach the world.
Our Mission
Our Beliefs
We behave what we believe.
God is the Creator and Ruler of the universe. He has eternally existed in three persons: the Father, the Son, and the Holy Spirit. These three are co-equal and co-eternal.
Gen. 1:1, 26-27, Psalm 90:2, Matt. 28:19, 1 Peter 1:2, 2 Cor. 13:14
Man was created to exist forever. We will either exist eternally separated from God by sin in hell, or in union with God through forgiveness and salvation in heaven.
John 3:16, 1 John 2:25; 5:11-13, Romans 6:23, Revelation 20:15
Jesus Christ is the Son of God, the second person of the Trinity. On earth, Jesus was 100% God and 100% man. He was born of the virgin, Mary, conceived by the Holy Spirit, performed miracles, and lived a sinless human life. He offered Himself as the perfect sacrifice for the sins of all men by dying on a cross. He arose from the dead after three days to demonstrate His power over sin and death. He ascended to Heaven's glory and will return again to reign as King of Kings and Lord of Lords.
Matt. 1:22-23, Isaiah 9:6, John 1:1-5;14:10-30, Hebrews 4:14-15, 1 Cor. 15:3-4, Romans 1:3-4, Acts 1:9-11, 1 Tim. 6:14-15, Titus 2:13
Salvation is a gift from God to man, not a result of our good works or of self-improvement. We are saved by grace through faith in Jesus Christ, His death, burial, and resurrection. Eternal life begins the moment we receive Jesus Christ into our lives by faith.
Romans 6:23, Ephesians 2:8-9, John 14:6; 1:12, Titus 3:5, Galatians 3:26, Romans 5:1
The Holy Spirit is the third person of the Trinity and is co-equal with the Father and Son. He is present in the world to make us aware of our need for Jesus Christ. Holy Spirit lives in every believer from the moment of salvation, empowering us, pointing us to truth, and conforming us to the image of Christ.
2 Cor. 3:17, John16:7-13; 14:16-17, Acts 1:8, 1 For. 2:12; 3:16, Eph. 1:13, Gal. 5:25, Eph 5:18
The Bible, both the Old and New Testaments, are God's inerrant Word to all men, verbally inspired of God, and are the revelation of God to man. It is the supreme source of truth for conduct, living, and faith.
2 Tim. 3:16-17, 2 Peter 1:20-21, 2 Tim. 1:13, Psalm 119:105,160, Psalm 12:6, Prov. 30:5
Water baptism is an act of obedience for every believer who has repented of his sin and confessed faith in Christ. It is an outward sign of what God has already done in our lives and is a testimony to all that we now belong to Jesus.
Romans 6:4; Acts 10:48; Acts 2:38; Matthew 28:19-20a
Healing of the sick is illustrated in the life and ministry of Jesus, and included in the commission of Jesus to His disciples. Through Jesus' death, burial, and resurrection we get to partner with heaven in faith for physical healing in order to point back to Christ.
1Peter 2:24, Psalm 103:2-3, Isaiah 53:5, Matthew 8:16-17, Acts 8:6-7, James 5:14-16, Romans 11:29